PRICINGOur Fees

Sports & Physical Therapy Treatment- €55 (including

consultation & Treatment)

​Sports Massage / Deep Tissue Massage per session:

1 hour - €55

(including consultation & Treatment)

30 mins - €40

(including consultation & Treatment)

Dry Needling -€55

(including consultation & Treatment)
Shockwave Therapy Treatment - € 55 (including consultation & Treatment)
​PAYMENT METHODS:

Cash and Debit / Credit Card

The cost of treatment can be substantially reduced by doing the following:Making An Insurance Claim:

Did you know that there is a refund available on all treatments from most Irish health insurers including Vhi, Irish Life, Laya, and Garda Medical. This means that you may be able to claim back some of the fees for treatments.

The amount you can claim back from your health insurer varies depending on your level of cover. So we recommend you contact your health insurance company for further information.

How Much Can I Claim Back?

You can claim back between €20 - €40 per treatment depending on your health plan.
If you are a tax payer, you can claim your treatment expenses against your tax download the MED1 form and send it onto your local tax office to apply for tax relief on your treatment sessions.
Purchasing Treatment Packages- You can save €30 to €70 (see below for details)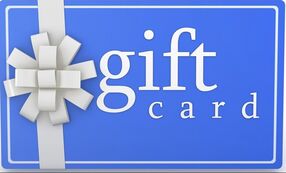 Click Here to Purchase an E Gift Card
The Electronic Gift Card can be delivered instantly to the recipient's phone via email.