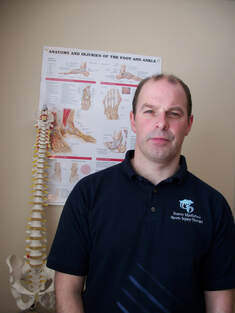 ​
Profile of Darren Macfarlane IIPT (Phys)
​​
My Name is Darren Macfarlane and I am a Registered Musculoskeletal Therapist with a clinical background in sports therapy and Rehabilitation. I have been running my own clinic for the last 14 years and specialise in musclo-skeletal conditions not just for competitive sports people but for everyone who is concerned about their health and wellbeing.
I have always had a keen interest in sport and enjoy running and cycling. Darren who is based in Galway city has had a very long association with many sporting clubs in Galway. I am currently working with Salthill Knocknacarra Gaa Hurling club. Over the years I have also worked with their senior and Minor footballers.
It was as a result of a severe injury that I suffered myself playing soccer, I decided to study Sports Injury Therapy and then went on to qualified as Physical Therapist. it took me six months to get back on my feet and I understand fully how difficult and frustrating it is to come back from injury.
I studied at the Irish Institute of Physical Therapy and the internationally recognised Institute of Massage & Sports Therapy. As a fully registered Therapist and a
member of the Irish Institute of Physical Therapy and The Irish Massage Therapists Association.
I must complete 30 hours of CPD every year. So all treatments are scientific evidence based and update.
My formal qualifications are:
---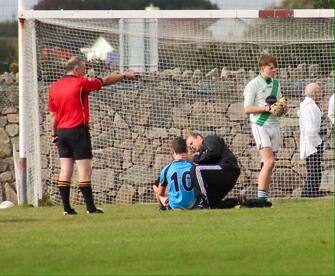 ​
Qualifications:
Diploma in Physical Therapy
Diploma in Sports Injury Therapy
Diploma in Sports Injury Equipment
Diploma in Sports Massage
Diploma in Advanced Functional Rehabilitation
Certificate in Orthopaedic Dry Needling
Certificate in Clinical Kinesiology Taping
Certificate in Core Conditioning
Certified in both Occupational and Sports First Aid
I offer a professional, personal and confidential service that is designed to meet your specific needs. My individual treatment plans are specifically tailored to suit you. I cater for all aspects of pain and injury management as well as offering expertise to help you to prevent or manage injury. I am proud of my reputation, which is to provide a friendly yet knowledgeable service at a very competitive cost. All of my treatments are one to one session and at least 40 minutes to 1 hour in duration therefore you won't feel rushed.
---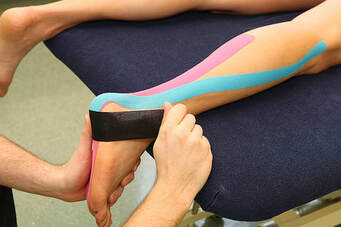 Areas of Expertise:
Lower Back pain,
Specialist in Sports Related Injuries
Pre and Post Surgery Rehab
Sports Massage
Deep Tissue Massage
Orthopaedic Dry Needling
Clinical Kinesiology Taping
Rehabilitation Corrective Exercise Programmes
Core Stability
Match Day Cover for Teams
Taping & Strapping
Pre & Post Event Massage (Clinic and at games/events and training sessions)
---
​ Darren is currently a registered member of the Irish Institute of Physical Therapy and The Irish Massage Therapists Association.